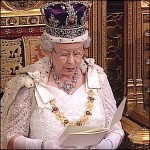 Today the government has announced the bills it intends to bring to parliament in the Queen's Speech. This list of 22 bills is in effect the government's workplan for the next parliamentary session.
Over the next three or four weeks all of the Council's Overview & Scrutiny Boards will also be meeting to decide what their work plans will look like for the year.  (See what I did there!)
They will want to spend their time working on areas where a real difference can be made for the council and for the public. Some of this will be about scrutinising areas of concern and some will be about helping to shape how things will look in future. 
The boards are always keen to hear ideas about what topics they might look at and they are particularly keen to hear these ideas at the moment.
So if there a service you think needs improving or a policy that needs developing, let us know.