The Board recently followed up on its review of the role of councillors as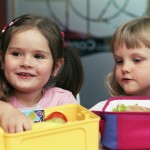 corporate parents, to assess progress and the impact of its work.
Considering the various recommendations made by the Board the Cabinet Member for Social Services, Councillor Nick Tregoning presented an action plan. The Board also heard from the Chair of the Corporate Parenting Forum, as a number of recommendations were aimed in its direction.
The Board was very pleased with the impact that its scrutiny review was having. In particular the way that the Council's Corporate Parenting Forum appeared to be developing was welcomed.
As a result of the Board's work, the following are highlighted:
councillors have renewed their commitment to corporate parenting
councillor role descriptions have been amended to give explicit reference to corporate parenting
plans are being developed to ensure that councillors elected in 2012 will be fully aware of their responsibilities as corporate parents and receive sufficient training and advice
performance information will be provided to all councillors on looked after children every month to keep awareness levels high
the Corporate Parenting Forum has developed its role with a more focussed purpose and, amongst other things, will report annually to Council on its work and issues, and identify more effective methods of engaging with looked after children
greater engagement is being promoted between councillors, professionals involved with looked after children, and carers
The Council elections next year will present a significant challenge and much thought needs to be given about preparing new councillors for their role as corporate parents. The more that this information is communicated by fellow councillors, and delivered in an interactive way, the more successful it is likely to be.
Finally, the guide that the Board produced as part of its review has also generated interest elsewhere. We have had a number of requests to use the content by other Local Authorities.  The councillors who worked on this review should be particularly pleased with the difference that their work is making.