Along with praise for staff working to deliver improvements to vulnerable children in Swansea inspectors commended scrutiny councillors for the way they have made a difference.
The Care and Social Services Inspectorate (CSSIW) has published its findings following a review of Child and Family Services access arrangements. The report was discussed by Cabinet last week.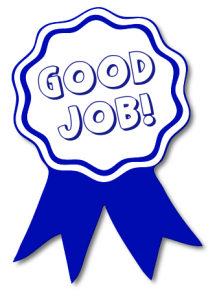 The report says progress made since serious concerns were raised about services in 2007 has continued since the withdrawal of a ministerial Intervention Board two years ago.
Reflecting on the work of the Child & Family Services Overview & Scrutiny Board, the report said: "The overview and scrutiny board are able to evidence constructive challenge to performance and carry out an ambitious programme of enquiry into service provision."
The new People Scrutiny Board, chaired by Cllr. Mike Day, will ensure that there are robust arrangements in place for the continued scrutiny of Child & Family Services.
Photo credit: http://www.leicestershirescouts.org.uk/2011/08/congratulations-award-of-merit/