The Stronger Safer Communities Scrutiny Board agreed its first Inquiry Panels at its meeting on Monday 6th August.
Scrutiny Councillors held a work planning conference in July where they discussed the most important topics that should be looked at this year. Two topics were proposed for the Board: Affordable Housing and Economic Inactivity.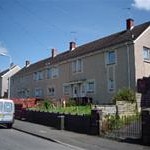 Affordable Housing
The Inquiry Panel will explore how the Council and its partners can increase the overall supply of affordable housing in the City & County of Swansea. Scrutiny Councillors identified Affordable Housing because a number of factors have come together to increase the pressure on the affordable housing market and to reduce the availability of housing. These include:
reductions in Social Housing Grant from the Welsh Government
reductions in the number of houses built in the private sector (due to the economic climate) and consequent failure to secure affordable housing via the planning process
increasing difficulty for first time buyers to obtain mortgages, with large deposits required by many lenders – impacting on those further up the property chain
high house prices
increasing levels of homelessness
low levels of empty council properties 
Councillors are also particularly keen understand the impact on housing supply and demand and tenants, of the forthcoming changes due to be implemented by the UK Government's Welfare Reform Act. 
The first meeting of the Inquiry Panel will take place on 22nd August, where Panel Members will discuss a detailed plan for evidence gathering. If you are interested in attending please contact us.

Economic Inactivity
The Inquiry Panel will focus on how well the Council and its partners are tackling economic inactivity in our communities. Economic inactivity was identified as a key area for scrutiny to look at because the current economic climate is impacting heavily on communities, especially in relation to increasing poverty and economic inactivity. In addition tackling worklessness is a key improvement objective for the Council.
The first meeting of the Panel has yet to be arranged. Details will be posted here once the arrangements have been made.
 Keep an eye on the blog for regular updates on progress with these inquiries.  If you are interested in attending any meetings please contact us by phone on 01792 636393 or email us on rosie.jackson@swansea.gov.uk