The Affordable Housing Inquiry Panel met on Monday for an evidence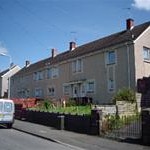 gathering session with officers from the Council's Housing Service and Planning Service. They received a detailed presentation which covered the following issues:
Local Authority duties & powers in relation to affordable housing
Policies & strategies used to address affordable housing so far
Impact of policies so far
Constraints on providing affordable housing
Future challenges
New Council house building
New innovative schemes
The Panel and officers discussed a range of issues including: use of section 106 planning obligations; use of Council land to support the development of affordable housing; other options for increasing the supply of affordable housing; the importance of linking housing with affordable transport links and employment; the development of affordable housing in rural areas.
The Panel will continue with an extensive evidence gathering programme between now and December. Up-coming meetings arranged for October and early November include:
15th October: a question planning session for future meetings and consideration of some good practice examples from other areas
22nd October: an evidence gathering session with representatives from local Housing Associations and Community Housing Cymru (the national representative body for housing associations in Wales)
5th November: the Panel will receive the results of the Local Housing Market Assessment
 Panel meetings are open to the public. If you are interested in attending a meeting you can contact us in the Scrutiny Team on 01792 636393 or via email rosie.jackson@swansea.gov.uk .