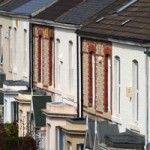 Members of the Affordable Housing Scrutiny Panel are keeping up with a busy schedule of meetings where they have been gathering evidence from a wide range of experts to help them understand the issue of affordable housing in Swansea and consider ways that the Council and its partners can increase the overall supply of affordable housing in the City & County of Swansea.
 Over recent weeks they have met with representatives from the local housing associations operating in Swansea including Coastal Housing, Family Housing, Gwalia and First Choice Housing. They have also look at examples of good practice and met with representatives from Housing Associations operating in other parts of Wales to find out more about how others are dealing with the problems associated with increasing the supply of affordable housing.
The Panel are meeting with representatives from the Chartered Institute of Housing and the Welsh Local Government Association next Monday and planning a further meeting with Council officers on the 26th November
Work will continue into December where the Panel plan to meet with representatives of private developers from the Homebuilders Federation on 3rd December and with the Chief Executive of Shelter Cymru on 10th December.
Panel meetings are open to the public. If you are interested in attending a meeting you can contact us in the Scrutiny Team on 01792 636393 or via email rosie.jackson@swansea.gov.uk .