The Tourism Inquiry Panel recently met with a number of people who are knowledgeable about this subject including represenatives from the Business Improvement District (BID),  Swansea Bay Tourism Partnership, an events organiser and a senior lecturer in Tourism Management at the Metropolitan University.  The Panel found the meeting hugely benefical with a number of key issues being highlighted including for example:
Improving the perception of Swansea
The need to work in Partership across the sector
Destination management planning
The importance of addressing red tape and bureaucracy
The need for a joint vision – involving partners from the concept stages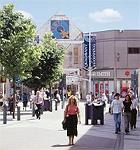 TOURISM operators are also being asked to take part in a survey to help improve Swansea Bay as a visitor destination in future. The survey is available online.  Go to www.visitswanseabay.info to fill out the survey. It will be available until the end of November.