Following on from the work planning conference the Scrutiny Programme Committee has now agreed scrutiny priorities for the year ahead. 
The Scrutiny Work Programme consists of topics that are examined through various informal panels and working groups as well as work undertaken by the committee itself.  This includes work that is ongoing or already committed, either because of its importance or because work is incomplete.
The committee met this week to discuss proposals and, based on feedback from the conference, agreed the following:
1. NEW INQUIRY PANELS:
Street Scene (to focus on road and footway inspection, maintenance and cleanliness)
Inward Investment (to focus on how well the authority is attracting inward investment into Swansea)
Public Engagement (to focus on how well the council engages with the public)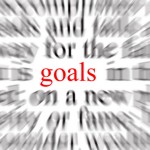 Whilst the main topics have been identified it will be for Panels to meet to discuss and agree their 'terms of reference' for each of these in-depth inquiries. These Panels will commence as soon as practically possible.
2. CHANGE TO PERFORMANCE PANELS:
The Panel formally called 'Child & Family Services' will now be known as 'Wellbeing' and will incorporate monitoring of adult social services.
3. NEW WORKING GROUPS:
Planning Service
Parks Service
In addition to further meetings that will take place on Welfare Reform, School Meals and Local Flood Risk Management these new working groups will be one-off meetings to enable scrutiny councillors to be provided with a service briefing from relevant cabinet member / officers and raise question on any issues of concern. The timing of these meetings will be confirmed in due course but likely to be later this year / early 2014 due to other work plan commitments.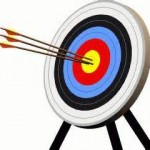 We are currently inviting expressions of interest from councillors to join these various activities. This committee will meet 8 July to confirm membership and identify those councillors who will act as conveners to lead these pieces of work.
The work of the committee itself will focus on managing the overall scrutiny work programme, holding cabinet members to account and providing challenge on specific themes (e.g. crime and disorder, regionalisation, poverty) over the course of the year – this may cover a broad range of policy and service issues.