The current economic climate has had a serious impact on disabled persons looking to enter into the work place, who struggle to find suitable employers at the best of times.  It forces some businesses to cut back on their resources, which greatly affects the available employment, in Swansea and throughout the rest of the UK.  This was one of the main findings from a recent meeting held as part of the scrutiny inquiry into Economic Inactivity.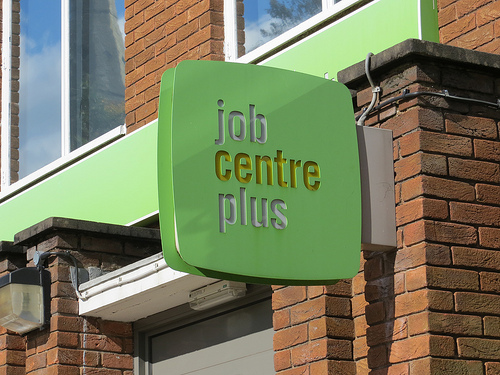 Members of the Economic Inactivity Panel met last week with a group of professionals, who work closely with the disabled people of Swansea. They were keen to learn how the current situation affects this already vulnerable key group  and what steps are being taken to support them to become economically active.
Some of the barriers identified at the meeting included:
1. Decline in host employers
There is a decline in the number of organisations who offer employment, apprenticeships, or training opportunities, to disabled people. Previously 'tasters to return to work' were available, to encourage people into the workplace, but these opportunities no longer exist.
The main reasons given for this were:
Lack of work places
Cost implications to employers (transport, meals, NI contributions, tax)
Lack of space for supernumerary staff
2. The Local Authority does not offer so many work places
The Local Authority is easily the largest employer in Swansea and it has always generated a good number of work places for disabled persons. However, as a result of the current economic climate and consequent cutbacks, work opportunities have lessoned considerably.
3. Cut backs in large organisations
Large organisations, such as Marks and Spencer and Tesco, used to offer many additional work/ training opportunities, but  these have declined considerably.
 4. Lack of opportunities identified in other large organisations
It was noted that there are many large organisations who have never been supportive of schemes to encourage people to get back into the workplace.
 5. Current schemes and initiatives will discontinue
Schemes such as the COASTAL Project* will cease to run, which will have a detrimental effect on disabled persons who are economically inactive and wish to progress into employment.
Other concerns identified at this meeting included:
A shrinking market – less jobs/apprenticeships/training
Lack of budget, resources and space
Reluctance to work with disabled persons, due to lack of knowledge and/or understanding
Competition for job and training opportunities
Incentives offered to employers
Changes due to new Welfare Reform Act
Clearly there are growing concerns facing our disabled community. Are you disabled? or do you know someone who is? Or do you have an interest in the issue? If so, perhaps you would like to contribute to our inquiry, by adding a comment. Alternatively, you could comment via email, Facebook or twitter.
Contact: Scrutiny@swansea.gov.uk
*The COASTAL Project ('COASTAL' is an acronym for the 'Creating Opportunities And Skills Teams Alliance') is a Regional Strategic Project, covering the 6 local authority areas of Bridgend, Neath Port Talbot, Swansea, Carmarthenshire, Pembrokeshire and Ceredigion, aimed at the promotion of vocational guidance, employment, skills training and lifelong learning opportunities for individuals who are currently economically inactive as a result of illness, disability, (Mental Illness, Learning Disability, Physical Disability, Sensory Impairment), substance misuse problems and/or the serious social disadvantage associated with the transition from long-term care into adulthood.
(Photo credit: http://www.flickr.com/photos/88097768@N02/8059834283/