When it comes to inward investment Swansea has a performance gap to close compared with the situation across many other parts of the UK.  We also need to increase the number of entrepreneurs locally and across the South West Wales region.  The public, Councillors and council staff have all told us that this is  important to them.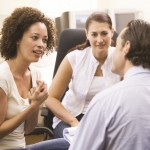 That is why the Scrutiny Programme Committee has announced that it is setting up an Inquiry Panel to look at this subject in depth, some of the issues they plan to will look at could include, for example:
What the key factors are to attracting inward investment?
Who key players are?
Whether the Growth Strategy for the Swansea Bay City Region is reflective of the needs of Swansea?
What the barriers are to investment both in Swansea and regionally?
The Inward Investment Scrutiny Inquiry Panel will make a 'call for evidence'  in September so watch this space…
Pic:  swansea.gov.uk