The inward investment market has been depressed in recent years with global economic conditions meaning that the level of significant enquiries and interest in Wales has reportedly slumped. As the economy improves however then Swansea needs to be geared up to meet the aspirations and expectations of those investors it would most like to attract.
Scrutiny Councillors have also chosen to look at inward investment because:
It is a central element to local and regional economic strategy
It has been identified through consultation to be a key topic of concern for the public, for councillors and for Council staff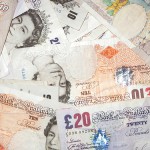 A Scrutiny Inquiry to look at Inward Investment has therefore been set up and is asking for your views.
Councillors are asking
'How can we increase inward investment to Swansea and regionally to south west Wales?
The Panel would like to hear your views on the following areas:
Key factors for attracting business toSwanseaand the region
How to support small business and entrepreneurship locally and regionally
The barriers to inward investment
How to work across the region to deliver on aspirations
How Swansea Council and its partners work together to encourage business to locate here
How the Growth Strategy for Swansea Bay City Region reflects the needs of Swansea
How to provide your views
Interested groups or individuals are encouraged to submit written evidence to the inquiry by email to scrutiny@swansea.gov.uk
The Panel will consider any evidence received by 11 October 2013 in the early stages in planning their inquiry but would welcome views throughout.  The Panel may contact you to discuss your evidence. All evidence that is submitted will be published as part of the inquiry, if you do not wish your evidence to be published please state clearly.
Photo credit: www.flickr.com/photos/13249968@N00/220155450