As the demand for the number of people being cared for in their own homes is increasing, this is putting more and more pressure on the Council and its partners, as they try  to meet the demand with limited resources and  staff levels.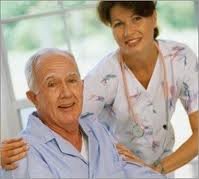 A new Scrutiny Inquiry Panel has been developed, which will look to answer the main inquiry question 'How can Swansea Council and its Partners support people to enable them to remain in their own homes?', as well as a number of further lines of enquiry:
What are the priorities in this area?
What are the barriers for further improvement in this area?
Who are the partners and what is their role in helping people to remain in their own homes?
How is the increased pressure on social care budgets affecting domiciliary care arrangements?
What quality measures are in place to assess and monitor social care at home?
Is it affordable to remain in your own home?
What impact has the new National Minimum Standards had on domiciliary care?
How well is the Council working with its partners?
How do we create and transfer resources to match the demand for people to remain at home?
How do the statistics in relation to domiciliary care in Swansea compare with other local authorities? (locally, regionally and nationally)
What will the new Social Services and Wellbeing Bill mean for provision?
Over the next six months Panel Members will meet with officers and professionals who work in the area of domiciliary care, as well as with service users, to establish how the current system works and to look at what  could changes could be introduced to improve on this. The findings of the inquiry will be available in a report, outlining its conclusions and making recommendations to improve current practice.
If you feel you have anything interesting to add to this Panel, please email scrutiny@swansea.gov .uk.
Photo credit: http://www.flickr.com/photos/95856300@N08/8759061354/