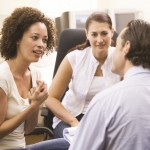 The Schools Performance Scrutiny Panel, at their meeting today will look at  how the Council advises and supports schools when dealing with poorly performing teachers and also when recruiting senior staff into schools.  This is one of the issues that was highlighted for further work by the Panel when they spoke to schools over the last year.
The Panel were particularly interested in finding out:
What guidance and literature is given to schools and governing bodies on these matters
How schools are supported and assisted by the Council
What training is proved to leadership teams in schools on these matters
What the education authority's responsibilities are on these matters given the devolved status of schools
The Panel will meet with the Council's Human Resources and the Chief Education Officer to discuss these issues and will then write their views in a letter to the relevant Cabinet Member/s.
If you would like further information about this work or scrutiny in general you can contact us on scrutiny@swansea.gov.uk