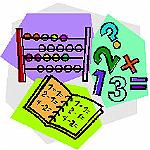 Elective Home Education, also known as Home Schooling, is where parents/carers decide to provide home based education for their children instead of sending them to school.  Elective home education is an aspect of parental choice.  This is different to Home Tuition which is where the local authority provides education for children who cannot attend school because, for example, medical reasons.
The Schools Performance Panel are interested to find out more about the subject and will be speaking to the Councils Head of Education Inclusion to find out more.  Some of the questions they will ask include, for example:
How is it regulated?
What contact do we have with home educated children and parents/carers?
Is their a clear pathway for parents and professionals on the issue?
How do we ensure these children are safeguarded?
What information is available to parents who are home educating their children.
The Panel will meet on 21 August for a one off session on this issue.
If you would like further information on this issue and/or on scrutiny more generally you can contact us at scrutiny@swansea.gov.uk