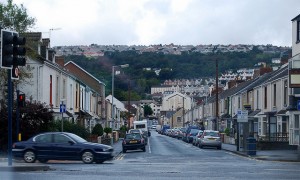 Street scene services are and remain critical services for the people of Swansea. It's the one side of the Council that every citizen uses and interacts with on a daily basis.  The Council is facing very serious financial restrictions which means that service delivery will become increasingly difficult.  Resident groups and individuals who provided evidence to the inquiry agreed that services would need to change to meet such a changing financial settlement.
The panel felt that refuse collections, as one example, should become a one stop shop for street cleansing. The Council currently has cleansing teams following up after bin collections, sometimes as long as a day or two after, which the panel found to be a waste of resources. If sacks and debris were cleared together in one go, the problems reported by residents would resolve themselves and costs would decrease. Residents told us that this practice was commonplace in other Councils across the UK.
Residents want clean and well-designed streets, and the panel  heard that loud and clear and this is reflected in the wide-ranging recommendations in the final report. The panel now looks forward to the cabinet member's response in around 2 to 3 months time.
Photo credit:  https://flic.kr/p/5joYFL