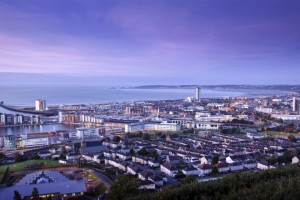 The Panel noted in their final report in  June 2013 that they felt very optimistic about the future of the tourism industry in Swansea. Recognising there are many future challenges and that we are in a relatively good position to face them.  Emphasising that we have much to offer the visitor and with the future potential of Copperopolis, the Dylan Thomas Centenary and potential for development on sites along Swansea Bay we are moving in the right direction.
The Tourism Scrutiny Inquiry Panel will now meet with Cabinet Members to follow up on progress in relation to the recommendations arising from this inquiry with the purpose of seeking the answers to the following three questions
What has changed since the original report was presented to Cabinet?
Have the agreed recommendations been implemented?
What has been the impact of the scrutiny inquiry?
The meeting will take place on Monday 17 November 2014 at 5pm and will be held in the Civic Centre.  If you would like to find out more about this meeting or scrutiny in general you can contact us at scrutiny@swansea.gov.uk