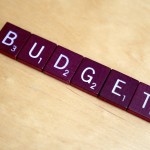 The Service Improvement and Finance Scrutiny Performance Panel will met on 7 January in order to discuss the budget proposals for 2015/16-2017/18.
Councillor Rob Stewart, Leader of the Council and Cabinet Member for Finance & Strategy will meet with the Panel to discuss the proposals.
The Panel's role is to question and challenge aspects of the budget in order to help it to form opinions and draw conclusions and, if appropriate, make recommendations on the budget proposals.
The Panel's comments will be fed back to the Leader so that they can be taken into consideration in the development of final detailed budget proposals. Following publication of the final budget proposals the Panel will meet again to consider these ahead of the Cabinet and Council budget meetings in February.
The meeting will take place at 12.30pm in Committee Room 2, Civic Centre on 7 January. Members of the public are welcome to attend. Please contact the Scrutiny Team on 636292 or scrutiny@swansea.gov.uk if you plan to attend.