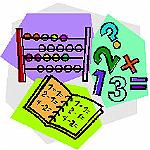 The Service Improvement & Finance Scrutiny Performance Panel will be meeting at 1.30pm on Wednesday 14 January (committee room 3, Civic Centre).
On the agenda this week is a Q&A session with Councillor Jennifer Raynor, Cabinet Member for Education. The purpose of this session is to specifically focus on the achievement and impact of the savings targets for 2014/15 within the Education portfolio.
The Panel will also discuss the 2nd Quarter Budget and Performance Monitoring Reports.
Members of the public are welcome to attend. If you are interested in attending please let the Scrutiny Team know either by replying to this blog, email scrutiny@swansea.gov.uk or by phoning 01792 636292.