Scrutiny Dispatches is now a quarterly report about the impact made by scrutiny demonstrating how scrutiny is making a difference, with examples of specific outcomes and achievements.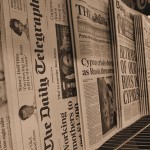 Here's the latest round-up:
1. Making the most of Swansea's potential as a destination for tourists (Lead: Councillor John Newbury)
In January 2014 Cabinet accepted all of the recommendations of the Tourism Scrutiny Inquiry Panel and agreed an action plan. The Panel had undertaken an inquiry which considered whether we were making the most of Swansea's potential as a destination for tourists, including maximising the economic benefits for Swansea.
Some key conclusions from this inquiry included:
Tourism is and must continue to be identified as a key economic driver for Swansea.
The work that has been carried out around promoting and linking Swansea's 'offer' arising from having a successful football team, is excellent…but we must not rest on our laurels.
Getting destination management planning right will be essential to improving what Swansea already has to offer the visitor. The move to develop a Destination Management Plan is a correct one.
There is more that could be done to work with key stakeholders, including local traders and providers, in improving and developing tourism locally.
Creating a pleasant, clean and well maintained environment is a must…making Swansea an 'outstanding tourist destination' is essential.
Overall the Panel felt the Council were moving in the right direction and was optimistic about the future of the tourism industry in Swansea and ability to face future challenges.  The Panel met recently to consider the impact of its report and recommendations, and difference made.
Following this piece of scrutiny:
The Destination Management Plan has now been introduced. The Panel had highlighted the need for the Council to take the lead on the Destination Management Plan and use it as the mechanism to ensure better coordination and collaboration moving forward between the public, private and third sectors to achieve the shared objective of improving the visitor experience.
A steering group has been established including Cabinet Members, Director, Head(s) of Service and private and public sector stakeholders, which will add significant weight to ensure the implementation of the Action Plan is coordinated, deliverable and delivered.
Tourism is being more widely recognised as a cross cutting issue within the Council, embracing the wider visitor economy, and not just the Tourism Section within Cultural Services. There have been a number of examples where this can be evidenced, particularly in relation to Cleansing and Highways services.
The work of the Tourism Section and the other Council services that play an important role in contributing towards improved customer satisfaction, are able to see how they contribute to the Key Performance Indicators for Tourism.
Overall scrutiny has provided momentum to move forward, as all stakeholders strive to improve the visitor experience within the destination, and made a useful contribution to an important debate about the Tourism in Swansea.
2. Providing more affordable homes (Lead: Councillor Terry Hennegan)
An inquiry was completed during 2013 which asked 'How can the council and its partners increase the overall supply of affordable housing in Swansea? The Affordable Housing Scrutiny Inquiry Panel's report, called 'Building the Right Foundations', made a number of recommendations to Cabinet and these were formally responded to in December 2013.
Some key messages coming out of this inquiry included:
 The number of new affordable homes being supplied in Swansea is a long way short of the number of new affordable homes that are needed.
The challenge of affordable housing is a system problem that will not be solved by any single scheme alone.
While the Council makes good use of the grant money it receives to build new affordable. homes, it will need to develop a more strategic role in future.
The Panel was reconvened recently to check on progress with the implementation of agreed recommendation and impact of its work, with a report from the Cabinet Member.
The scrutiny inquiry has influenced progress on a number of issues:
 raising the profile of affordable housing by making the case to Swansea's Local Service Board for the inclusion of affordable housing as a challenge in the One Swansea Plan.
publishing a clear commitment to affordable housing within the Local Housing Strategy.
ensuring that new affordable homes remain available as affordable homes over the long term
working with partners opening up the debate on making more publically owned land available for house building to increase the supply of affordable housing.
bringing empty private rented sector homes back into use through the implementation of the Council's Empty Homes Strategy.
looking for solutions outside traditional methods of supplying affordable housing, for example working in partnership with developers specialising in alternative financial models to provide homes let at intermediate rents based on local housing allowance.
reviewing the support service that the Council provides in respect of new developments
bringing all elements of housing under one cabinet portfolio.
The Panel heard that its report had made a useful contribution to an important debate about affordable housing in Swansea and had help to raise its profile, and should have a positive effect on the number of affordable housing units delivered in the City and County.
3. Helping to improve the Street Scene (Lead: Councillor John Bayliss)
Recommendations from Street Scene Scrutiny Inquiry Panel are currently being considered by Cabinet. The recently published report looked at the maintenance and cleanliness of roads, footways and verges in Swansea, and what improvements could be made.
It emphasises that:
 Street scene services are and remain critical services for the people of Swansea. It's the one side of the Council that every citizen uses and interacts with on a daily basis.  Residents want clean and well-designed streets.
The Council is facing very serious financial restrictions which will affect service delivery.
Refuse collections, as one example, should become a one stop shop for street cleansing – better coordination between refuse collection and street cleansing operations would provide a more efficient and cost effective service.
A response from Cabinet is expected in April.
4. Praise from CSSIW Inspectors (Leads: Councillor Paxton Hood-Williams / Councillor Bob Clay)
A focus on Social Services continues to be a major feature of the Scrutiny Work Programme. Scrutiny is regularly monitoring and challenging Child & Family Services through a dedicated Performance Panel (led by Councillor Paxton Hood-Williams) and following a period of monitoring performance in Adult Social Services a group of councillors are taking a close look at the overall Transformation of Adult Social Services Programme (led by Councillor Bob Clay).
The efforts of scrutiny have been recognised and praised by the Care and Social Services Inspectorate Wales (CSSIW) following its annual performance review of Social Services in Swansea, which was reported to Council in December 2014. The report was extremely positive both in recognising the good performance within adult and children's service areas but also in endorsing the Council's strategy for service improvement.
The report praised the focus scrutiny has given to social services issues, developments and performance information. It also recognised the positive commitment by members who meet frequently in order to allow enough time for a full and detailed scrutiny of business.
Quotes from the CSSIW Performance Evaluation Report 2013-14:
"The council is making significant progress with its plans for transformational change within adult and children's services and has gained strong political and corporate support for the changes being undertaken. This is evident from the effective scrutiny arrangements that are in place for adult and children's social services." (p.1)
"There are robust scrutiny arrangements which are supported by performance information reported by the heads of service in line with the council's quality assurance reporting framework." (p. 14)
The CSSIW intend to follow up on scrutiny arrangements, amongst other areas, in the next year.
Picture: http://flic.kr/p/e4Bdjc