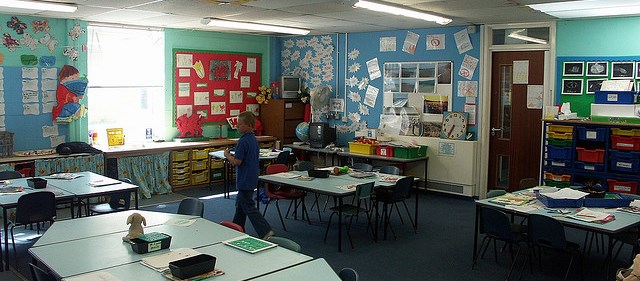 A new scrutiny inquiry panel has started that is looking at ways in which School Governors can be better supported to ensure that schools are performing well and improving.
Over the next few months the Panel will be looking into many aspects of the work of school governors and will look to answer the question 'How can the Council ensure that school governors provide effective challenge for their schools?
Councillors have chosen to look at this subject because:
School governors play a vital role in ensuring that schools perform well.  They are people who want to make a difference to children's education and they come from many walks of life.  Governors are usually not education professionals and need the right support if they are going provide the right type of challenge in their schools.
The Council plays an important role in supporting school governors and the panel wants to see if this support can be improved.  They want to hear the views of a wide range of people so that they can propose practical changes that can improve education in Swansea schools.
Lines of Inquiry
The panel will specifically be looking at the following questions:
Role: There seems to be a lack of clarity about the role of school governors.  How can this be addressed?
Skills: If governors are to challenge effectively they need confidence and the right skills.  Do they have these skills?  How can training and development be improved?
The Right Mix: Many schools lack different types of governor for example parent governors, or people with business experience.  What is the mix that governing bodies should be aiming for?  How can the Council help governing bodies fill the gaps?
School culture: If governors are to be effective then schools must have a culture that supports challenge.  The relationship between governors and head teachers is particularly important in this respect.  How can we make sure that this culture is right?
Challenge advisors: The relationship between school governors and challenge advisors is important.  Can this be improved?
Information: To be effective governors need the right information provided in the right way.  Is this being provided?  How could it be improved?
Recruitment: A shortage of governors has been identified as a problem. How can the numbers of school governors be increased?
 How to provide your views…
Interested groups or individuals are encouraged to submit written evidence to the inquiry by email to scrutiny@swansea.gov.uk.  The Panel may contact you to discuss your evidence. All evidence that is submitted will usually be published as part of the inquiry, if you do not wish your evidence to be published please say.
Photo credit: https://flic.kr/p/JYPjA