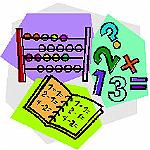 The Schools Performance Scrutiny Panel have two meeting scheduled for September and you are welcome to come along and listen to the discussion.  These include:
10 September at 4pm (Committee Room 3b in the Guildhall) – the panel will be meeting with relevant people to discuss support for and educational attainment of looked after children and of children from the gypsy traveller community in Swansea.
21 September at 4pm (Meeting Room 3.4.1 in the Civic Centre) – the panel speak to the Hub Head of the School Improvement Service about the curriculum changes and its impact on schools.  The panel will also review the work of the School Improvement Service.
You can find copies of all scrutiny agendas on our website at www.swansea.gov.uk/scrutinypublications (the papers for both meetings will be available at the end of the week prior to the meeting).