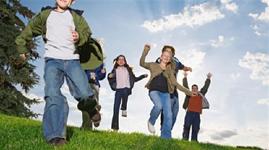 A new scrutiny inquiry panel has started which is looking at ways in which the council and its partners can reduce the demand for specialist child & adolescent mental health services
Over the next few months the Panel will be looking into many aspects of this area and will look to answer the question 'How is the Council working with health and other partners to reduce demand for specialist child and adolescent mental health services?'
Councillors have chosen to look at this subject because:
The number of referrals into specialist child and adolescent mental health services has doubled in the last 4 years and resources are getting scarcer.
Prevention and early intervention services and partners working collaboratively to share resources will help to reduce demand for specialist child and adolescent mental health  services
The Council is an important partner in this area and the panel wants to hear the views of a wide range of people so that they can propose practical changes that can help reduce demand for services.
Lines of Inquiry
The panel will specifically be looking at the following questions:
Multi-agency prevention & early intervention: how do partners (education, health, youth offending, child and family services) work together to provide prevention and early intervention services to reduce demand for specialist  child and adolescent mental health services?
Accessing services: How do children and adolescents access mental health services?
Training: how are professionals who work with children and young people trained to identify mental health issues?
Transition: how effective is the transition from child & adolescent mental health services to adult services?
 How to provide your views…
Interested groups or individuals are encouraged to submit written evidence to the inquiry by email to scrutiny@swansea.gov.uk.  The Panel may contact you to discuss your evidence. All evidence that is submitted will usually be published as part of the inquiry, if you do not wish your evidence to be published please state clearly.