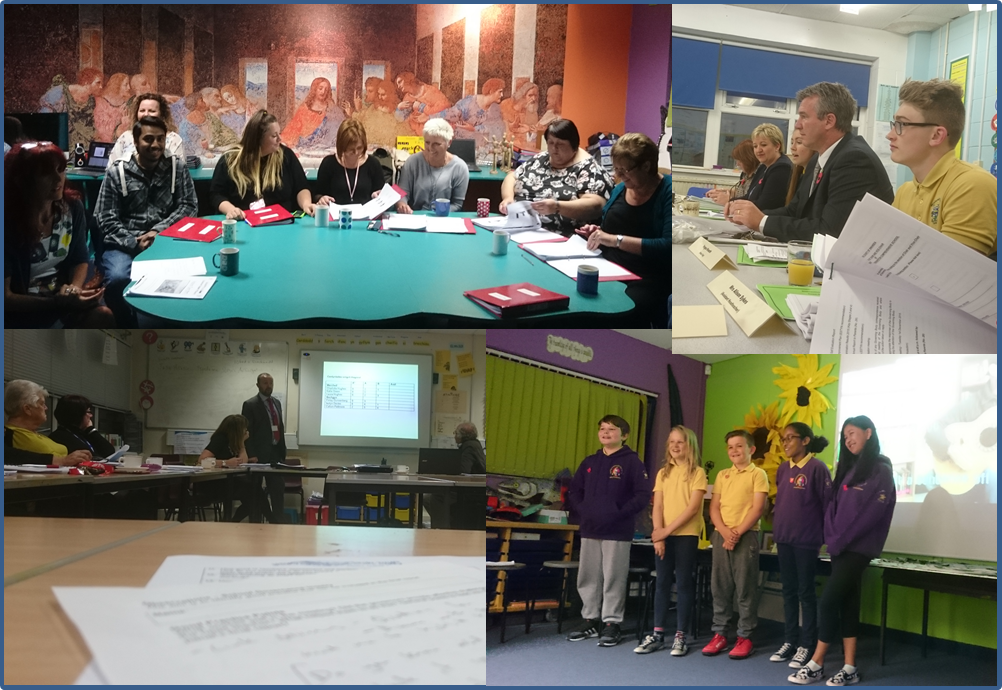 School governors can make a real difference but only if they have the information, training and support that they need. This is the main message of a report by scrutiny councillors published this week.
Responding to claims that many governing bodies are too cosy and simply act as 'cheerleaders' for the head teacher, a number of measures have been proposed to improve the confidence of school governors.
The report; A Very Challenging Role, can be downloaded here.  It has been produced by cross party panel of councillors and draws on the views of education experts, school inspectors and school governors themselves. Professor Catherine Farrell from the University of South Wales worked with the Panel as a special advisor.
Three good practice schools also contributed evidence to the inquiry; Hafod Primary, Bishopston Comprehensive and Ysgol Bryn Tawe.  Councillors visited these schools and observed their governors meetings to pick up good practice ideas.
The question considered by the Panel was: How can the Council ensure that school governors provide effective challenge for their schools?
The panel are keen to recognise and pay tribute to the valuable work carried out by the 1300 school governors in Swansea.  This work is done on a voluntary basis for the benefit of the children in their schools.
The report includes a number of recommendations for the Council's Cabinet including:
Clearer guidance for governors about their role and what they should expect
A mechanism for matching new governors with the governing bodies that have a gap for their particular skills
Better information for governors provided on websites
Encourage businesses to give their staff time off to serve as school governors
Councillor Fiona Gordon, Convener for the Panel, says:
The role of school governors has changed significantly over recent years, with governors playing an increasingly important part in the management of schools, and school improvement.

In many schools, governing bodies have responded to this change, seeking new ways of ensuring they adapt to changing demands, but in others, old ways of working remain and need to be updated. Roles can become fixed with a lack of questioning and clarity about those roles, and relationships can become too 'cosy' which can impact on the capacity to challenge schools sufficiently.

Each governing body has a different dynamic, just as each school is unique, and this report aims to point out general principles of good practice which the panel recommends that governors are encouraged to consider.
The report includes a number of good practice ideas for governing bodies such as:
Encouraging governors to use independent sources of information such as the My Local School website
Mentors to help new governors
Involvement of children and staff in meetings
Stronger links with community groups and projects
Training for the whole governing body wherever possible
The report is due to be presented to Cabinet in February and the response of the Cabinet Member is expected in April.
All of the papers from the scrutiny inquiry into school governance can be found on the scrutiny publications page by following this link.