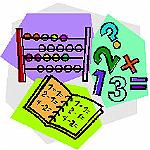 Scrutiny Councillors will, at their meeting on 1 September, take their annual look at how the school improvement service is progressing.  This will include reviewing how the quality of teaching and learning and the consistency of teacher assessments are improving.  The Hub Head for Education and Improvement covering Swansea and Neath Port Talbot areas will attend the panel to discuss the following issues with Councillors:
What are the priorities for the school improvement service over the coming year?
What are the key indicators for success, are they being met?
How has the service developed and improved over the past year?
What has been the progress with improving teaching and learning?
What has been the progress with improving consistency of teacher assessments?
What barriers to further improvement are you experiencing?
How are you working with regional partners to develop and improve the service provided to schools?
Is the school improvement service adequately staffed and resourced?
What has been the progress with supporting and challenging with services for children and young people who are not educated in mainstream school?
If you would like further information on scrutiny you can have a look on our website at www.swansea.gov.uk/scrutiny