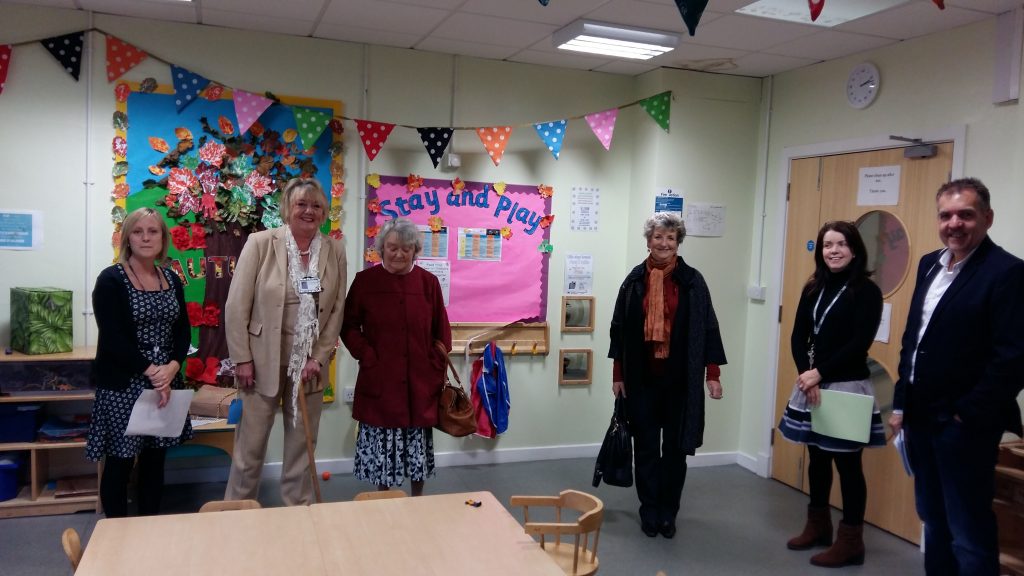 Scrutiny Councillors in Swansea made a visit to the Children's Centre in Penlan as part of their scrutiny inquiry into children's readiness for school.  They met with the Deputy Head of the Centre and the Deputy Head of the Mayhill Family Centre to see the work being done with pre-school children to prepare them for different stages of their early years including transitioning to school.
Councillors heard about the Day Care and Playscheme settings, parents groups as well as the work with parents and children around health and wellbeing.
Councillors in December then met with a Health Visitor and Flying Start representative to discuss what 'being ready for school' actually means in practice. The Inquiry Panel will meet again in early January to visit the Flying Start setting at St Helen's Primary School.
Councillors, early in the new year, also plan to speak to the Headteacher of Trallwn Primary School, a GP from the Penderi cluster and University of Wales Trinity St David in Swansea before they conclude their inquiry in March.
If you would like any further information about this piece of work or scrutiny more generally you can contact us at scrutiny@swansea.gov.uk