Scrutiny Councillors on the Roads & Footway Maintenance Working Group met with senior officers from Highways & Transportation and the Cabinet member for Environment Services, Councillor Mark Thomas to discuss his report on the Maintenance of roads and footways in Swansea.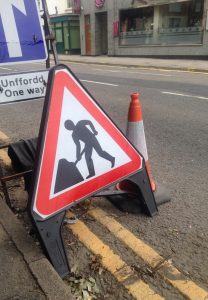 The Working Group expressed concerns about the backlog of £54 million of work needed on roads and suggested that if drainage was improved, less would be spent on road maintenance.
Councillor Mark Thomas confirms that these suggestions have been noted and that officers are currently assessing the feasibility of this.
Councillors were pleased to hear that a list of planned maintenance of highways is available to view on-line but would like to see this initiative publicised more.
Councillor Sam Pritchard , convener of the working group has included nine conclusions of the Working Group in his letter to the Cabinet member which included a request to see a Code of Practice introduced in relation to obstruction of carriageways by vehicles particularly developers / builders etc. To which Councillor Mark Thomas responded: 'Obstruction is a legal issue and we will look to developing a code of practice / guidelines for developers / builders over the next 12 months'.
To find out all details and discussions including outcomes of this Working Group, visit Swansea Council's website. Here you can also keep up to date with all other work carried out by Scrutiny Councillors in Swansea.