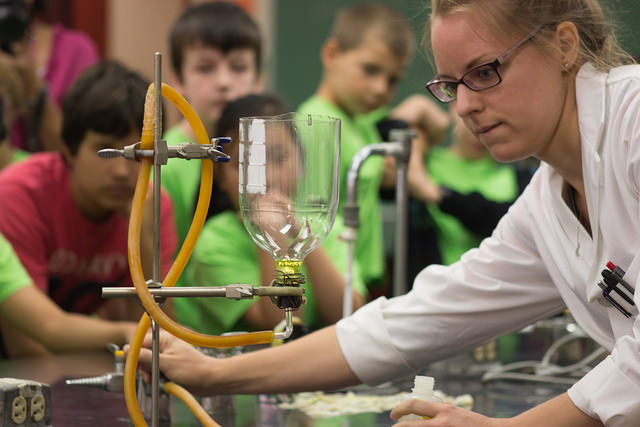 Science should be exciting for young people, giving them the skills and opportunities to improve their futures. But currently not all young people are inspired by science. Science is everywhere. Inspiring young people and understanding that is key.  They can look outside the window, trees turn sunlight into stored energy and create the oxygen we need to survive. Whether "natural" or human-derived, every aspect of a young persons's life is filled with science, from their own internal biology to the TV in their living room.
The Schools Scrutiny Performance Panel will look at the performance of science in schools across Swansea at their meeting on the 7 June.  They will speak to the Headteachers of two schools who are performing particularly will in their outcomes in Science subject areas, Bishopston Comprehensive School and Pontarddulais Comprehensive School.  Also invited to participate are the Leaders of Learning for Science at Education through Regional Working (ERW) and Education Officers at Swansea Council.
Some of the issues they will cover for example include:
Data on performance of schools across Swansea in Science related subjects plus comparative data across ERW region and also the ERW region with other regions across Wales
How pupils are encouraged and inspired to take up science subjects (particularly encouraging female take up)
How we ensure that all pupils have high aspirations in science
How we are learning, sharing and celebrating good practice in science subjects
How do excellent schools engage and retain the interest of pupils in science
How we link with or advise young people about their next steps in science after school?
How do schools link with 6th forms and colleges to ensure progression in science subjects?
You are welcome to attend and observe this session, it will take place on 7 June at 4pm, Committee Room 3A in the Guildhall, Swansea.  The Agenda will be available one week prior to the meeting here
Photo: creative commons Flickr