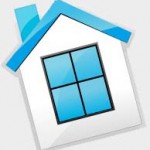 Scrutiny Councillors are due to hold a Working Group meeting on 12 June to look at the issues faced in Swansea in relation to homelessness, the services available and to find out from several relevant organisations what is required locally for improvements to be seen.
This will be the second of two meetings and will give Scrutiny Councillors the opportunity to feedback their findings to the Cabinet Member for Housing, Energy and Building Services and make recommendations where necessary.
The Working Group meetings are open to the public and will be held at the Guildhall, Swansea. Suggestions for questions are welcomed.
To keep up to date with this working group and all other work of Scrutiny Councillors please visit Swansea Council's website. Here you can also access Scrutiny meeting agendas.