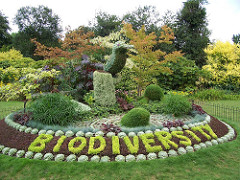 A Scrutiny Panel has been appointed to take an in depth look at how the Natural Environment and Biodiversity are  considered by Swansea Council.
The inquiry will run until October and will take account of the views of a range of people and providers. At the end the Panel will produce a report to be submitted to Swansea Council Cabinet complete with recommendations.
The inquiry key question is
'What should Swansea Council be doing to maintain and enhance its natural environment and biodiversity, and in doing so promote the resilience of eco-systems?'
The Panel have been gathering over the past few months but would now like to hear your views.
If you could take the time to complete the attached questionnaire the Panel would be most grateful.
The survey is open until 30 September 2018 – Link to Survey
Your views are important.
Thank you.