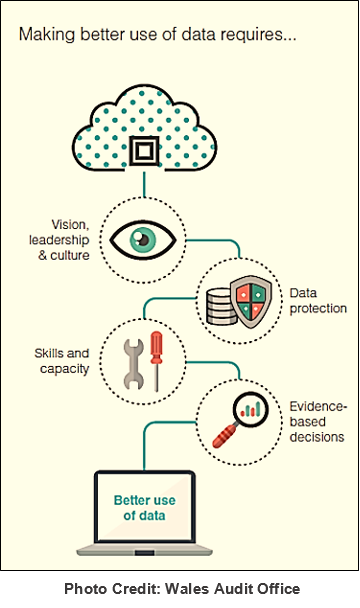 At their most recent meeting, the Service Improvement and Finance Performance Panel looked at the Wales Audit Office report on the Local Government Use of Data.
The Cabinet Member and Officer responsible for the work attended to explain the report and the work they are doing to ensure data use is a top priority.
The Panel heard how although managing and sharing data can be a challenge, Swansea Council are working hard to ensure it is done effectively and safely.
The Panel were told that permission needs to be given for certain data to be shared between departments and that residents can find out what data is held about them.
It was interesting to hear about some of the potential future projects which could include data which has been anonymised to plan projects and inform budgets.
There are also new Digital Strategies coming later in the year which will have even more information. An Action Plan responding to the recommendations in the Wales Audit Office report will be coming to the Panel in the next quarter and we will keep you up to date with what is planned – with your permission of course!