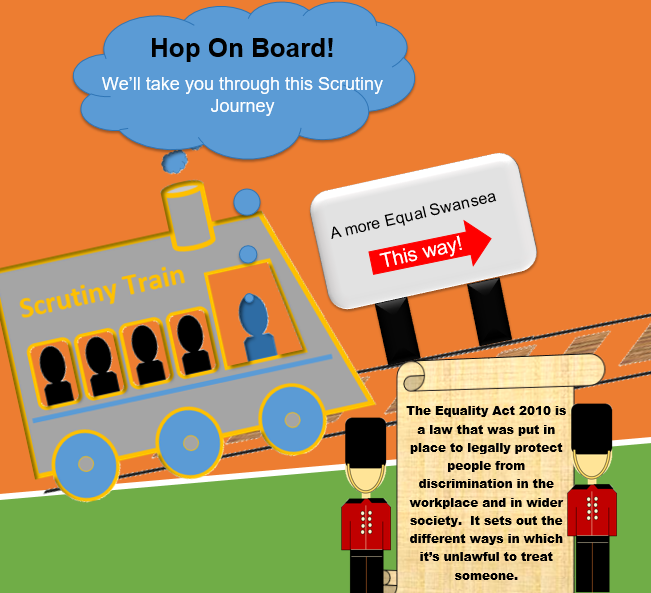 For this Scrutiny Inquiry a group of councillors got together and formed a Scrutiny Inquiry Panel. They looked at the Equality Act 2010 which is a law that was put in place to legally protect people from discrimination in the workplace and in wider society. It also sets out the different ways in which it is unlawful to treat someone.
The Scrutiny Councillors gathered information, held discussions with different organisations and individuals to investigate how Swansea Council is meeting its duties.
Scrutiny Councillors also went to speak to young people at the Big Conversation Events earlier this year to get their views.
To see the report written especially for young people please click here