If you require any further information in relation to this blog or any alternative formats e.g. Large Print etc. please contact 01792 637732 or email scrutiny@swansea.gov.uk
The Scrutiny Programme Committee has continued to hold cabinet members to account and has recently held a Question & Answer session with the Leader of the Council, Councillor Rob Stewart, Cabinet Member for Economy Finance & Strategy, to explore priorities and achievements in relation to some areas of his portfolio responsibilities.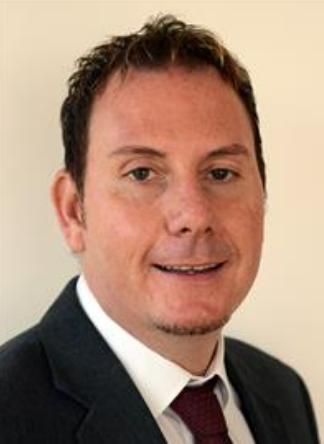 The Leader provided a report which focused on issues of interest and concern to the Committee:
COVID-19 response and Recovery Planning
Brexit, new economic relationships, and the wider 'Levelling Up' Agenda
the City Centre
the Swansea Bay City Deal and other regeneration programmes and projects across Swansea
Budget
Swansea Bay and West Wales Metro Programme
Partnership Working
Here is a summary of what was discussed, but you can view all details and reports presented at this meeting by clicking here.
Cllr Stewart talked about the danger of Brexit having an even greater impact than the Covid pandemic, and concerns that Wales will lose out, with negative impact on our economy. Had Wales remained in the EU, Wales would have been receiving around £375m of EU funding annually. To date Wales's share of post-EU funds is just over £40m for 2021/22. The Committee heard that of this Swansea successfully bid for a Community Renewal Fund totalling £2,47,029 for eight projects. Cllr Stewart reported that the detail on the Shared Prosperity Fund and the UK Government's 'Levelling Up' funding programme was still awaited, but that there are fears of a £100m shortfall.
Committee Members noted that through the WLGA, assurance is being sought from the Secretary of State for Wales that Wales will receive the previous level of EU funding it received prior to the UK's departure from the EU and the Council will continue to lobby the UK Government to ensure that Wales receives its fair share of funding from the UK Government.
Committee Members expressed concerns about the growing number of empty shops/units, and impact on Swansea as a shopping centre. Questions were raised about the future of the Debenhams unit in the Quadrant, and wider plans to improve Swansea as a shopping centre. Cllr Stewart explained that there were 7 vacant stores in the Quadrant, 4 of which have now been re-let and discussions were ongoing in respect of the Debenhams unit. He added that the investments and regeneration programme should increase footfall in the City Centre, which in turn will attract new shops and businesses.
The Committee heard that all City Centres have been hit by the pandemic, with several national companies failing however Cllr Stewart stressed that Swansea had weathered a significant amount of that and stated that the numerous investments ongoing around the city were helping to make Swansea an attractive place to invest.
Cllr Stewart reported that work is ongoing in relation to development of the Swansea Bay and West Wales Metro programme, this is a regional project that is being delivered in partnership with the Welsh Government and Transport for Wales, aiming to develop an integrated public transport system which will include a variety of modes such as a heavy rail, tram-train, light rail and bus. A twelve-week public consultation was carried out by the Welsh Government during 2021. The next steps will include the development of a full business case. Cllr Stewart informed the Committee that the project will be taken forward by the new South West Wales Corporate Joint Committee and further statements would be made on progress in due course.
The Committee welcomed the ambition and potential benefits to the city and wider area.
To keep up with the work of the Scrutiny Programme Committee, subscribe to our monthly newsletter here.