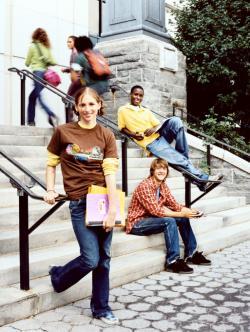 The Education Scrutiny Performance Panel found a discussion with members of the Swansea Skills Partnership very useful, helping them to understand the role, the progress being made and the added value of having such a Partnership in Swansea.
You can view a video of the meeting here: https://www.youtube.com/embed/IlakSASRkYc
Councillors heard about the digital platform called 'My Choice' that has been developed. They were told that until now all advice and guidance for vocational learning was in different places, now with this platform it can all be accessed in one place.
The Panel was pleased to hear that the Partnership was exactly what the Education Policy Development Committee had had in mind when it made its recommendation to Cabinet in 2018. The Panel agreed with the Chair of the Policy Development Committee when he said a vocational element should form part of every child's educational experience.
The Panel felt it was important to include the business community on the Partnership and would like to see this progressed. The Cabinet Member for Education Improvement, Learning and Skills told the Panel that the strength of the partnership is having organisations on it that have their fingers on the pulse as far as the business community is concerned like for example colleges who have food links with employers. Also that there needs to be a broader perception of what employment in the future is about, for example employers need applicants to be flexible, with good transferable skills and able to market themselves.
Councillors heard that it is time to start to think about what is next for the Partnership. That there is a need to keep up momentum. Not in Employment, Education or Training (NEETs) has been identified as an item that would benefit from a focus from the Partnership. The example of the good work on NEETs at Pentrehafod Comprehensive School was raised, which we felt shows what can be achieved by one school in partnership, so with all partners involved a lot more can be achieved.
Councillors were pleased to hear about the commitment, knowledge and experience that individual members of the Partnership are bringing to the table and the working together to improve the learning and opportunities of young people in Swansea.
Councillors were pleased to hear about the positive impact the Partnership is having especially in relation to digital learning and the careers platform My Choice. The Panel look forward to seeing how the Partnership develops in the future by building on these good early foundations. They emphasised the importance of engaging the local business community and the need to look to include them on the partnership moving forward. Councillors also agreed that it would be highly beneficial to see a focus NEET which is will be vital area that can be influenced by all partners.
The Panel thanked all those from the Partnership who attended the meeting saying they can now see a clearer route map for the future of the Partnership.